What travelers love about this cruise
Style: A combination of traditional oriental value & various styles of luxury
Private Jacuzzi guarantee in each cabin
Well off beaten - track: discover Bai Tu Long Bay while not many other boats pass.
Professional, friendly staffs
Comfortable and spacious cabin
We experienced one perfect night with Royal Wings Cruise in Halong Bay. It was a glamorous vessel with modern brand new amenities and charming design & decoration. The service and staff were professional and dedicated. Thanks to excellent chef, we had delicious seafood with a wide slection. We really enjoyed the time exploring charming caves as well as beautiful sceneried in Halong. We highly recommend and will be back in the next time.
Richard - Finland Read more... Hide
Choose your package & check rates now
Description
Known as the charming younger sister of La Regina Legend, La Regina Royal is not merely as elegant and luxurious in every detail as her sister, but also youth oriented with a cozy atmosphere and a delightful blend of traditional Vietnamese design. A cruise trip with La Regina Royal is a combination of the bay's most magnificent scenery, local attractions and on board amenities. Get ready for your most unforgettable moment on La Regina Royal.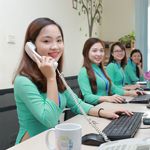 We are Inside Travel Experts. We know our land Best.
Let us help you!
We are always here to help you. Please kindly tell us anything about your trip: How many people, Style, Destinations, Duration, Departure date... We will send you the best offers quickly!
SEND US YOUR REQUEST