What travelers love about this cruise
Style: Modern style
High standard services with professional staff
Elegant Peony Cruise Concept with luxury facilities.
One of the first 4 star cruises ever that has the best itinerary: Halong Bay - Lan Ha Bay
Only 2.5 hours from Hanoi centre to Peony Cruise
Ideal for families, couples or group of friends
Luxurious and well-furnished cabins, all have a private balcony from which you can savor yourself in the beauty of Halong Bay - Lan Ha Bay
Experience fishing with genially locals and come out with amazing livelihood stories
Visiting the amazing natural Trung Trang cave
Peony Cruise is the ninth and the newest luxury cruise of Pelican Group. Peony Cruise is expected to be launched in July 2018. Peony Cruise have strived to perfect our luxury line for fresh experiences in Halong Bay, with an upgraded level of premium cruising services. Peony Cruise houses 20 luxury cabins with an elite, professional crew that will provide you the best services during your travels in Halong Bay - Lan Ha Bay!
Peony Cruise Halong bay - Vietnam Read more... Hide
Choose your package & check rates now
Room Types
Max
Rates

Deluxe Cabin With Balcony

Room with balcony

12 Rooms
Sea view
Double/twin
25 m²
First Deck

Check rates

More info »

Family Deluxe Cabin With Balcony

Room with balcony

Connecting room

2 Rooms
Ocean view
Double/twin
50 m²
First Deck

Check rates

More info »

Premium Deluxe Cabin With Balcony

Room with balcony

6 Rooms
Ocean view
Double/twin
25 m²
Second Deck

Check rates

More info »

Family Premium Deluxe Cabin With Balcony

Room with balcony

Connecting room

2 Rooms
Ocean view
Double/twin
50 m²
Second deck

Check rates

More info »

Peony Exclusive Suite Cabin

Room with balcony

2 Rooms
Ocean view
Double
45 m²
Second Deck

Check rates

More info »
Description
Peony Cruise is the ninth and the newest luxury cruise of Pelican Group launched in October 2018. Peony Cruise have strived to perfect our luxury line for fresh experiences in Halong Bay, with an upgraded level of premium cruising services. Peony Cruise houses 20 luxury cabins with an elite, professional crew that will provide you the best services during your travels in Halong Bay - Lan Ha Bay! Joining the Peony cruise, you will have a chance to visit Halong Bay, especially Lan Ha Bay. Lan Ha Bay is one of the most stunning bays in Vietnam which has many amazing and uncontaminated beaches yet un-touristy that you can enjoy awesome jade green water and many great photo opportunities...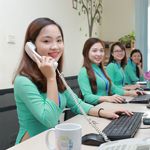 We are Inside Travel Experts. We know our land Best.
Let us help you!
We are always here to help you. Please kindly tell us anything about your trip: How many people, Style, Destinations, Duration, Departure date... We will send you the best offers quickly!
SEND US YOUR REQUEST