What travelers love about this cruise
Style: Modern luxurious style
5-star standard services with Professional Butlers
Signature Michellin Recipe - Special menus crafted by world-famous celebrity chef John Burton-Race
Transferring only 2 hours driving from Hanoi to President Cruise by LIMOUSINE buses
Unique Evening Entertainment with Brazilian Jazz Band( except Monday)
Spacious boat with complete privacy
Explore one of the most fascinating destinations in the UNESCO World's Heritage Site
Environment-Friendly Cruise
Operated by Paradise Group: TripAdvisor Certificate of Excellence 2015, 2016, 2017,2018
Amazing experience. Would like to recommend this cruise to anybody that wishes to go to Halong Bay. Great quality, food is amazing. We were lucky to get the Presidential Suite which was out of this world. All the visits to the beaches and caves were very cool and with incredible sites. Long, who's the manager, is one hard working man who's willing to do everything to make you feel special.
Felipe Mois - United States Read more... Hide
Choose your package & check rates now
Room Types
Max
Rates

Ambassador Balcony

Room with balcony

Connecting room

18 Rooms
Sea view
Double/twin
30 m²
First Deck

Check rates

More info »

Family Ambassador Balcony

Room with balcony

Connecting room

3 Rooms
Ocean view
Double/twin
60 m²
First Deck

Check rates

More info »

Premier Balcony

Room with balcony

23 Rooms
Sea view
Double/twin
30 m²
Upper Deck

Check rates

More info »

Family Premier Balcony

Room with balcony

Connecting room

3 Rooms
Sea view
Double/twin
60 m²
Second Deck

Check rates

More info »

Cabinet Suite

Room with balcony

2 Rooms
Sea view
Double/twin
35 m²
Upper Deck

Check rates

More info »

Treasury Suite

Room with balcony

2 Rooms
Sea view
Double/twin
38 m²
Upper Deck

Check rates

More info »

Presidential Suite

Room with balcony

1 Rooms
Sea view
Double
90 m²
Upper Deck

Check rates

More info »
Promotion Packages with this cruise

View all
Description
Specially designed for the powerful and refined modern traveler, President Cruise is a 46-room floating luxury hotel where will bring you the top-notch experience and relaxation. Step aboard Halong Bay's most formidable cruise, travelers have a chance to discover the beauty of one of this UNESCO World Heritage Site, without giving up the comfort and exclusiveness of a world-class hospitality.1

With a strong reputation as the leading cruise company, we can ensure that we are offering a package of the highest quality at a reasonable price. But it is that little something extra that makes our tours extra special- we offer a personal touch with highly trained staff and a professional cruise tour guides.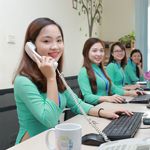 We are Inside Travel Experts. We know our land Best.
Let us help you!
We are always here to help you. Please kindly tell us anything about your trip: How many people, Style, Destinations, Duration, Departure date... We will send you the best offers quickly!
SEND US YOUR REQUEST