Stellar of the Seas Cruise
What travelers love about this cruise
Style: Modern style 5-star standard services with professional staff
A luxury cruise service of the highest safety standard with completely unique experience with itinerary, avtivities, service, food and beverage
Only 2,5 hours driving from Hanoi to Stellar of the Seas Cruise by limousine buses
Spacious luxurious cabins with full facilities
All balonny guarantee in each room
Exploring "off the beaten track" route in Lan Ha Bay and Halong Bay
Visiting the amazing natural Dark and Bright Cave
Cycling at Viet Hai Village ( with 3 days 2 nights titinerary )
Full of finest comforts such as fine dining, panoramic bar, wine and cigars cellar, golf club, seasonal swimming pool, beauty spa & massage, children playground
Stellar of the sea is the newest modern 5- star on Halong bay Cruise. Stellar of the Sea is expected launch in October 2018 with 22 elegant spacious rooms, full of finest comforts such as fine dining, the panoramic bar, wine and cigars cellar, golf club, seasonal swimming pool, beauty spa & massage, children playground...
Stellar of the Seas - Vietnam Read more... Hide
Choose your package & check rates now
Room Types
Max
Rates

Junior Suites with private balcony

Room with balcony

Connecting room

11 Rooms
Sea view
Double/twin
28 m²
First deck

Check rates

More info »

Senior Suites with private balcony

Room with balcony

Connecting room

8 Rooms
Sea view
Double/twin
30 m²
Second deck

Check rates

More info »

Executive Suites with private sun terrace

Room with balcony

2 Rooms
Sea view
Double/twin
36 m²
Second deck

Check rates

More info »

President Suite with large private sun terrace

Room with balcony

1 Rooms
Panoramic view
Double/twin
60 m²
Third deck

Check rates

More info »
Promotion Packages with this cruise

View all
Description
Organizing new itinerary in Halong – Lan Ha Bay that focuses on leisure and relaxing activities, Stellar of the Seas Cruise accommodates 22 spacious cabins with stylish design and well-furnished amenities. As one of the minority of luxurious metal cruises possessing an outdoor pool and a mini-golf course on board, Stellar of the Seas not only welcomes tourists to experience the new definition of contemporary luxury with a dedicated crew but also creates a leisurely vacation exploring the untouched beauty of Halong - Lan Ha Bay.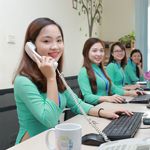 We are Inside Travel Experts. We know our land Best.
Let us help you!
We are always here to help you. Please kindly tell us anything about your trip: How many people, Style, Destinations, Duration, Departure date... We will send you the best offers quickly!
SEND US YOUR REQUEST